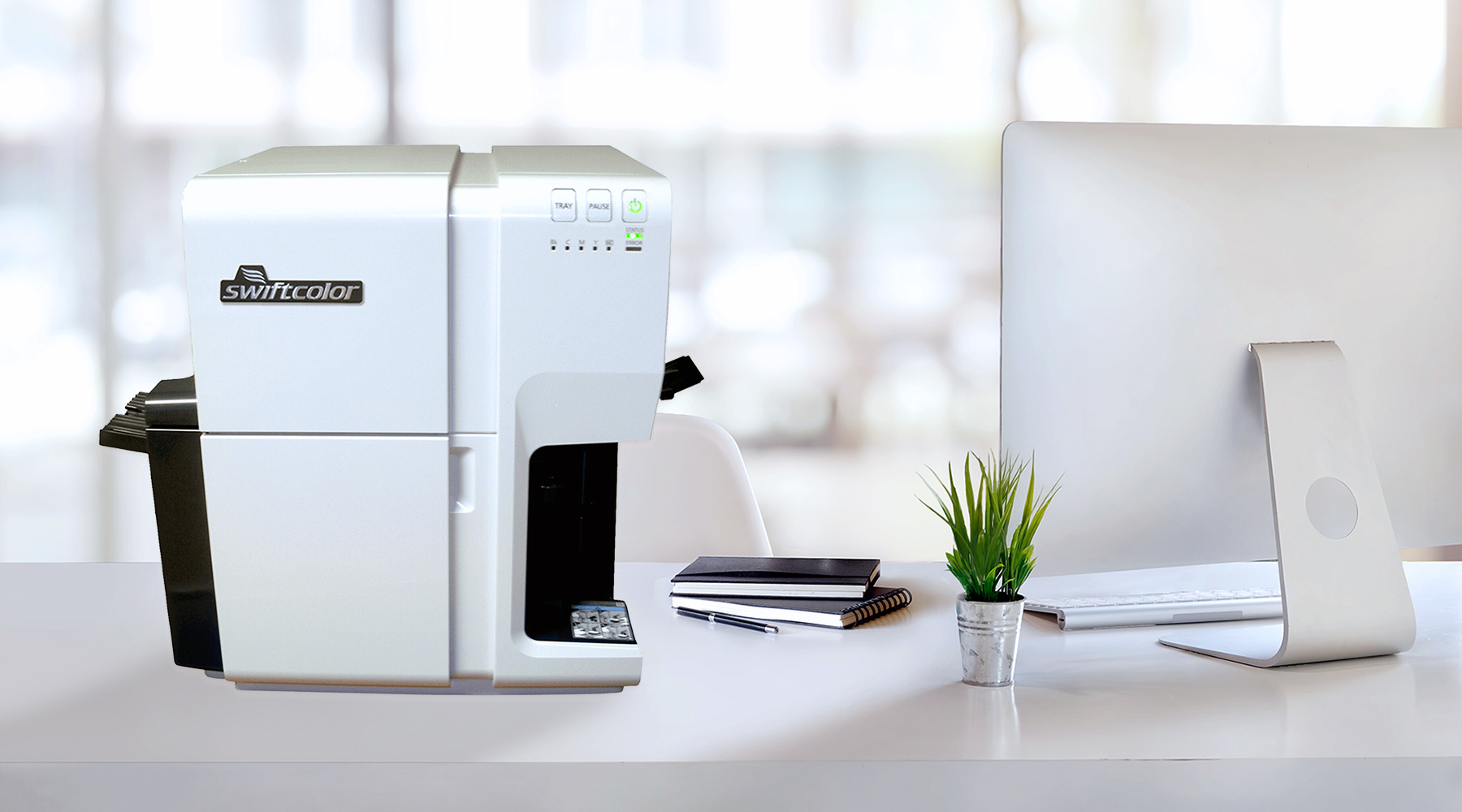 Reopening? Stock up on printers + supplies!
Businesses are opening back up. Are you prepared?
Be sure you have the printers and supplies you need to identify event attendees and organizers, print employee badges, admit university students and faculty, and regulate medical facility access.
Transporting Your Printer
As places begin to open back up, be sure you're transporting your SCC-4000D oversized credential printer to trade shows and off-site events safely as shown in your user manual:
Set the printer to [Moving the Printer] mode in [Printer Properties].
Lift with two persons using left and right handles provided. Keep printer level and move slowly.
Ask about our travel case for extra protection!
 Feature Highlight: High Speed Printing
With an SCC-2000D ID card printer, you can print a CR80 card in under 2 seconds. And with an SCC-4000D oversized credential printer, you can print a 3.5 x 5.5" card in 2 seconds.
Product Labels
The SCL-4000D is a great choice for printing your product labels on-site. It handles small widths and lengths better than any unit on the market. Labels are made of durable substrate – they can handle ice baths, water and won't smudge or scuff. Strong ink densities for solids print colors that truly pop!
Cleaning the Printer
If you see streaks or lines on your media, it's time to clean your printer.
Go to Printers and Scanners > SwiftColor Printer. Select Manage > Printer Preferences > Utility. Choose Medium Cleaning and follow on-screen instructions.
Plant Tags
With the SCL-4000D/P printer, you can produce on-demand, full color plant tags for your horticultural needs. The plant tags are weather-resistant and durable. Busy nurseries can print tags and labels instantly – simply design the label on your PC and print!