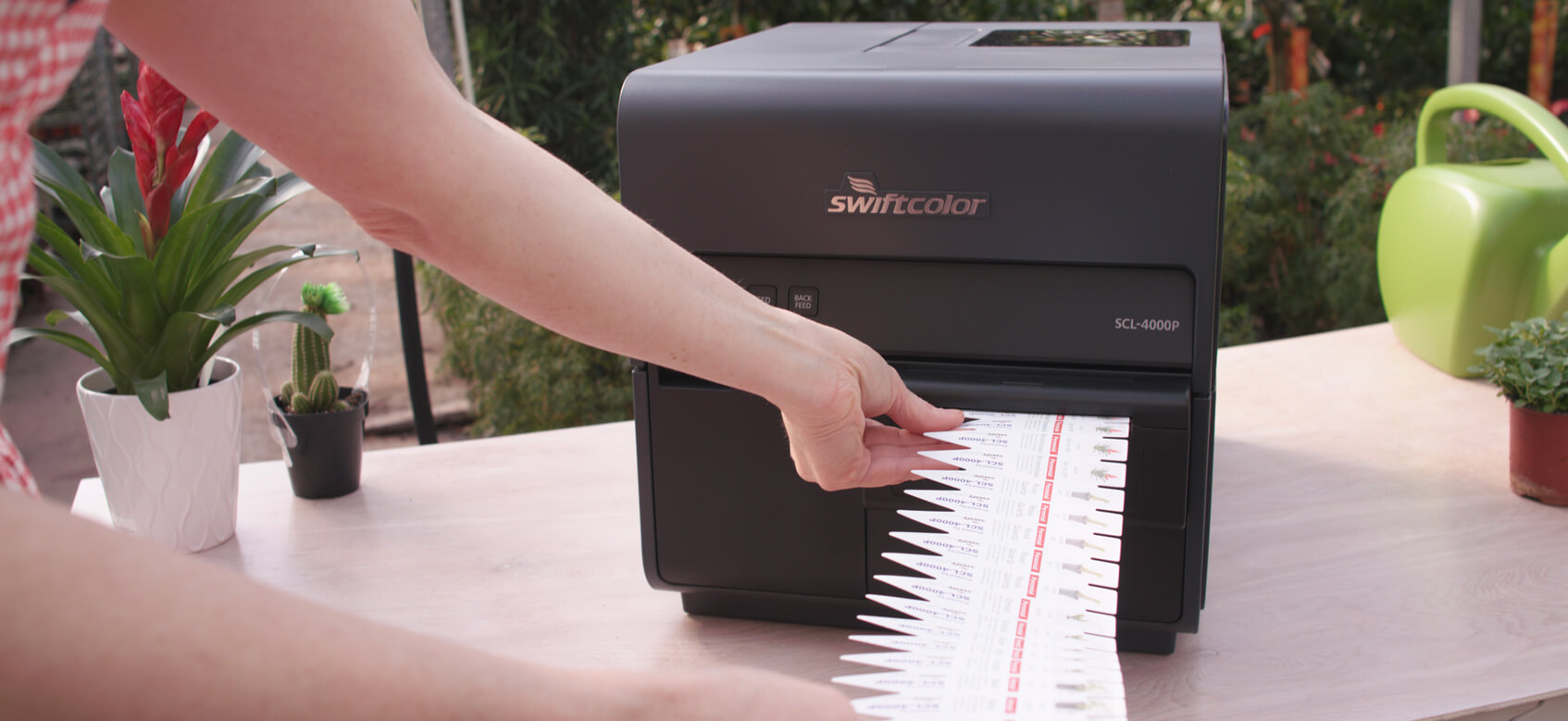 In-House Plant Tag Printing
The SwiftColor SCL-4000D/P high quality full color 1200 dpi printer meets your most horticultural label urgent needs. On-demand printing means instant labels. No more ordering and waiting for pre-printed labels. No need to stock and store pre-printed labels that may need additional printing and barcoding. Just design the label on your PC and print to the SwiftColor SCL4000D/P with horticultural label media.
The SwiftColor SCL-4000D/P desktop digital label printer is designed to print high-fidelity custom labels whether you need 1,000 labels, 100 labels or just one label.
The Solution: SwiftColor SCL-4000D/P
Our digital printers offer a print-on-demand solution for all your customer's products.
On-Demand Printing: No need to maintain a variety of preprinted stock.
19 mil Printing: Only SwiftColor can handle media up to 19 mil.
No Color Fade-Out: Colors won't fade due to sun exposure.
Wide selection of blank media options available.
Shop the SCL-4000D/P