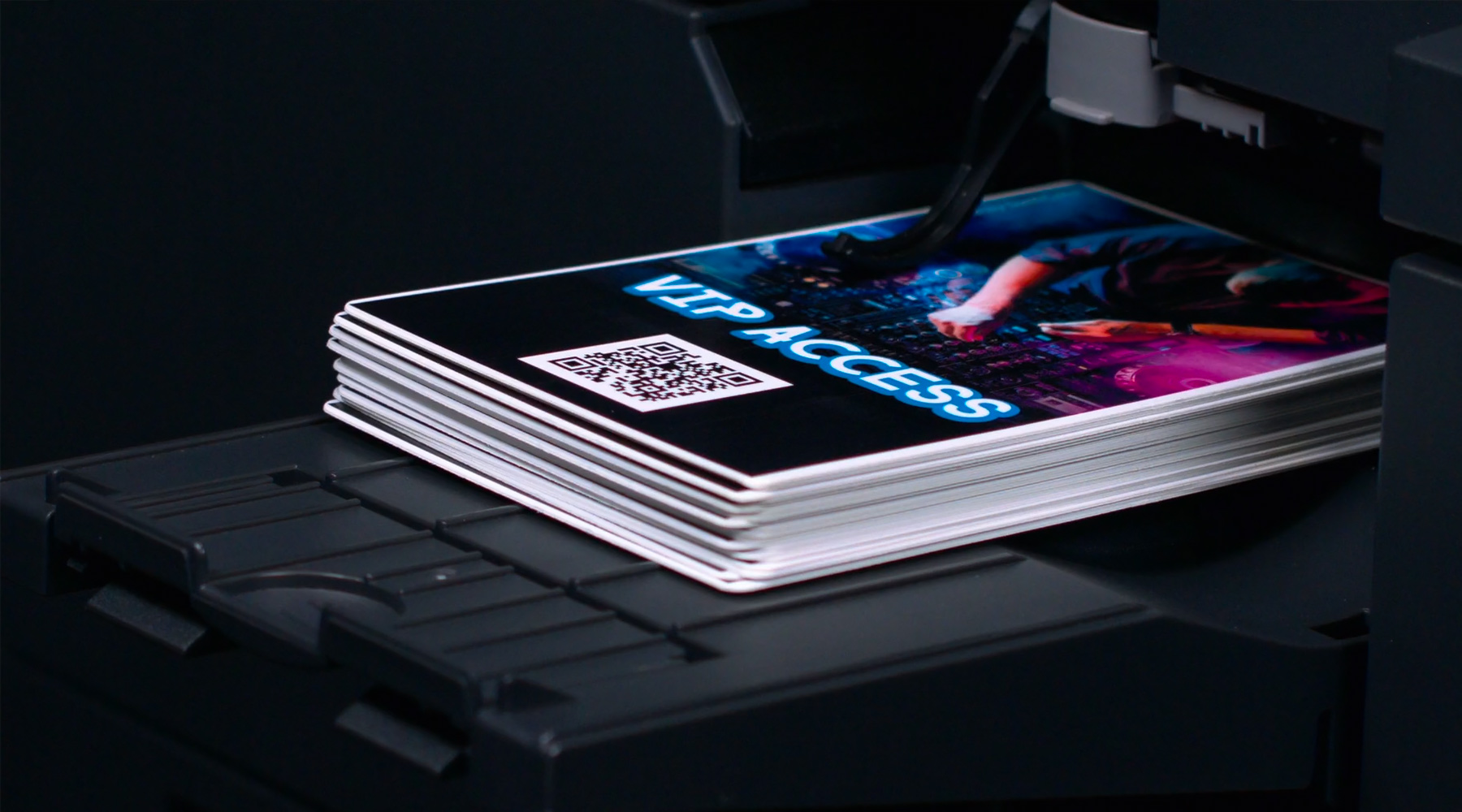 Getting Ready for Live Events?
When it comes to live events, speed matters. We have the fastest card printer on the market, with a wide range of card sizes to suit your on-site printing needs.
Preprinted Cards
Our SwiftColor printers print ID cards that can be customized to your needs. But did you know we also offer pre-printed cards?
Here are some of the benefits to pre-printed cards:
Pre-print hidden UV, micro-text, or holographic imagery for security
Have a vaccine program in place and ready to go
Pre-print your high-quality logo and design controlled at the source
 The Importance of Printing Small
When it comes to medical labels, size matters. Our printers can print labels as small as 1.0" in width and 0.25" in height, and we offer both high durability pigment ink and high visibility dye ink. On-site applications include detailed and concise labels for vials, prescription bottles, medicine packages, and more.
Customer Testimonial
A testimonial from Shaun of Tidbury Creek Farms on the SCL-4000P printer: "We have never had a tag machine like this before, and we are able to tag countless amounts of trees each week. Additionally, it is so efficient and has helped us keep track of our inventory more easily. I would highly recommend this tagging machine to others."
Contract Packaging
Our in-house label printers offer you the perfect contract packaging solutions for your beauty and cosmetics clients. Reduce lead time and give your clients bright colors and durable labels, on-demand.