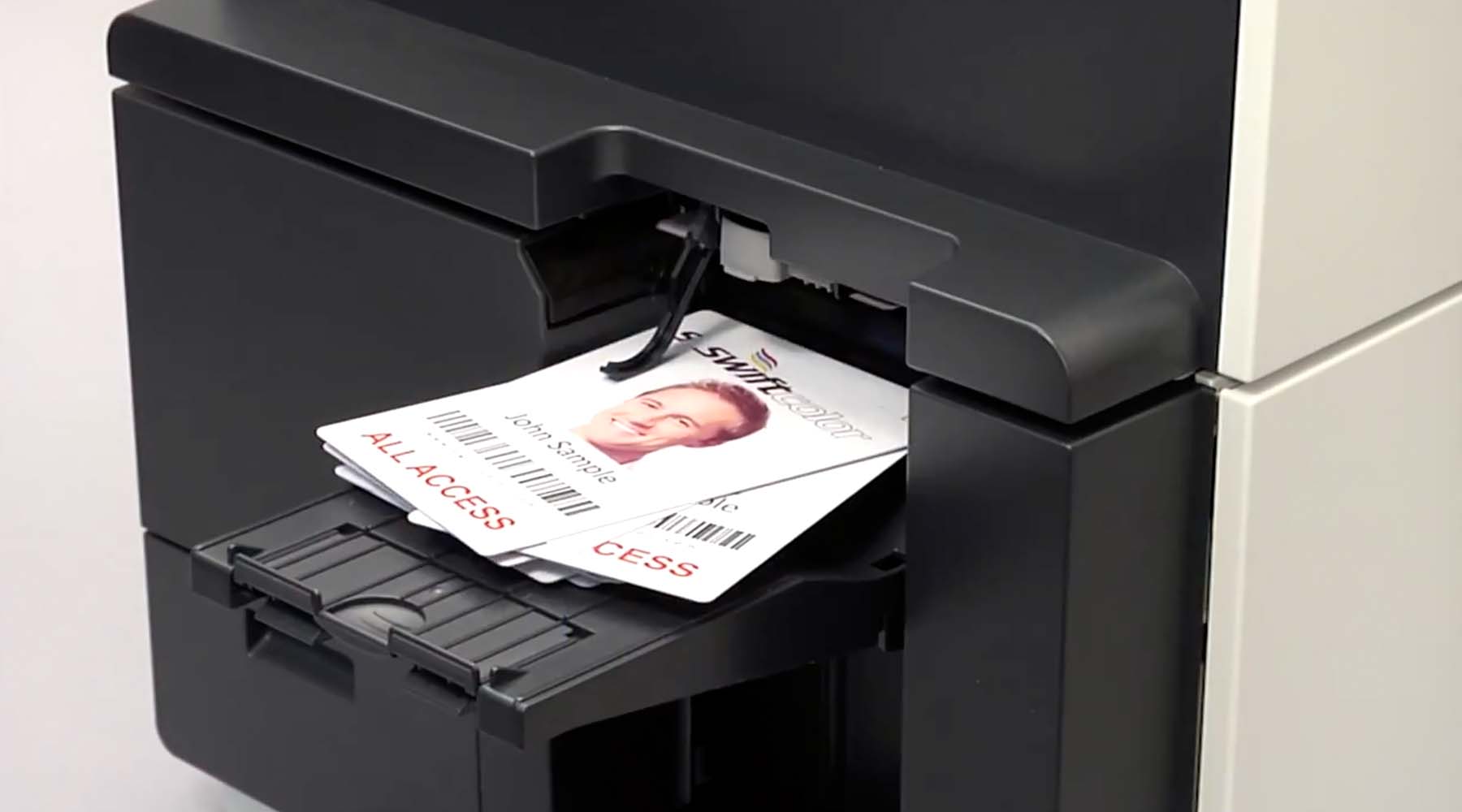 Print Onsite Credentials + Media Sizes FAST
Our SCC-4000D printer prints oversized credentials – FAST. Check out these speeds for each printable size:
CR100:  ~1 second per card
5"x5.5", 3.5"x4", and 4"x6": ~2 seconds per card
With a SCC-4000D, you also get fast speeds on other printed items:
Business card (2.2"x3.6"): 100 sheets per minute
Postcard (3.9"x5.8"): 45 sheets per minute
Envelope (9.3"x4.7"): 28 sheets per minute
High Resolution Printing
The SwiftColor SCC-4000D printer prints in beautiful 1200 dpi, ensuring that all your images and graphics look crisp and clear.
Print Labels for Shipping, Prescriptions, Food and More
Our SCL-4000D compact desktop label printer offers full color, 1200 DPI quality using single-pass printhead technology. It's useful for labeling shipping cases, health care products, barcodes, prescriptions, food, and bottles. Printing is high quality for primary labels, but also versatile enough to print variable data.
Package & Shipping Labels
SwiftColor lets you print full color, on demand package labels, right on-site. Print labels for cartons, boxes, parcels, and packages that show off your brand. Print labels that have full functionality: scannable bar codes, QR codes, crisp lettering, and more. View more applications here.