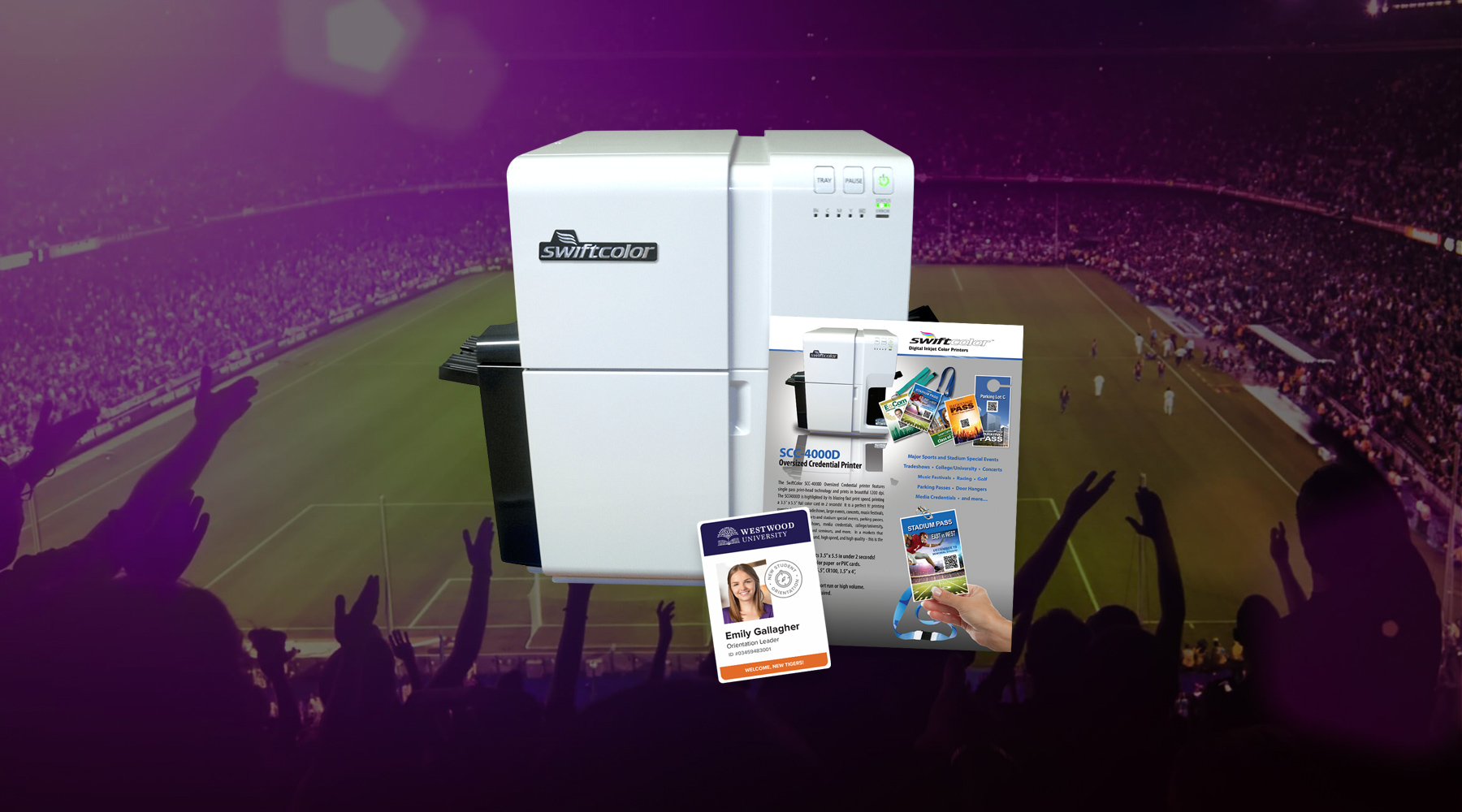 FREE Samples for Event Badge Printing
Need oversized event badge printing and curious about our SCC-4000D printer?
With the SCC-4000D, you can customize and print high volumes on-site. Offer attendees on-demand, high quality passes in seconds.
Fill out the form here for your FREE sample packet and brochure.
High Speed Printing
With an SCC-4000D oversized credential printer, you can print a 3.5 x 5.5" card in only 2 seconds. Also print 28 envelopes per minute and 45 postcards per minute.
SCL-4000P Printer
The SCL-4000P desktop label printer yields full color, 1200 dpi labels. Single-pass printhead technology offers high speeds, on demand. Pigment-based ink produces weather-resistant labels and tags for your products.
Labels for Horticulture
Our label printers provide efficient and cost effective printing for your nursery. With the fast printing speed and capabilities of our products, you can easily display your beautiful inventory with labels and tags showing plant species and prices.
View more applications here.