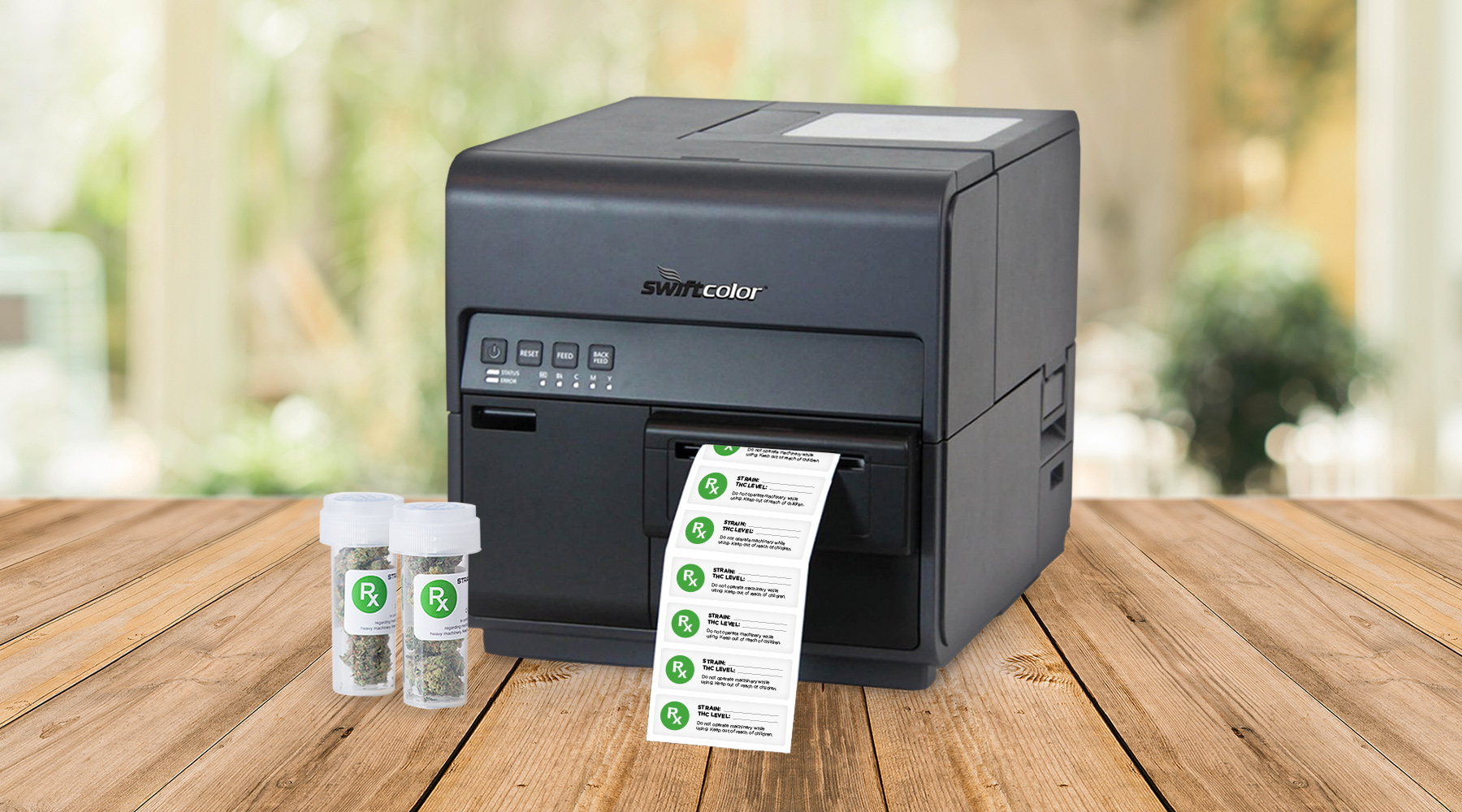 Print cannabis labels on-site that meet regulations
Cannabis packagers and growers can now label THC content and cannabis varieties on-site with the SCL-4000D/P printer. Print individualized color labels on demand that satisfy cannabis labeling regulations, for a full-scale labeling solution from start to finish.
Featured Video
Customize and print high quality inkjet labels quickly with a SCL-4000D. Brand your healthcare, prescription, or food products right where you are with full-color, weather-resistant printed labels.
Watch the video here.
Reminder to get your FREE INK!
Get a FREE set of ink when you buy a SwiftColor label printer through the end of March 2021, a $1,000 value. Find out where to buy a printer.
Printer Cleaning
If your printer has been sitting for awhile, here's how to perform a 20-minute cleaning:
Go to Printers & Scanners. Click SwiftColor Printer > Manage > Printer Preferences > Utility > Medium Cleaning.
Visit our tech support page or call us at (732) 271-7328 if you need more assistance.
SCC-4000D Feature
Our oversized badge printer can print a 3.5" x 5.5" full color ID card in 2 seconds! The SCC-4000D features single pass print technology and 1200 DPI for great quality, fast.