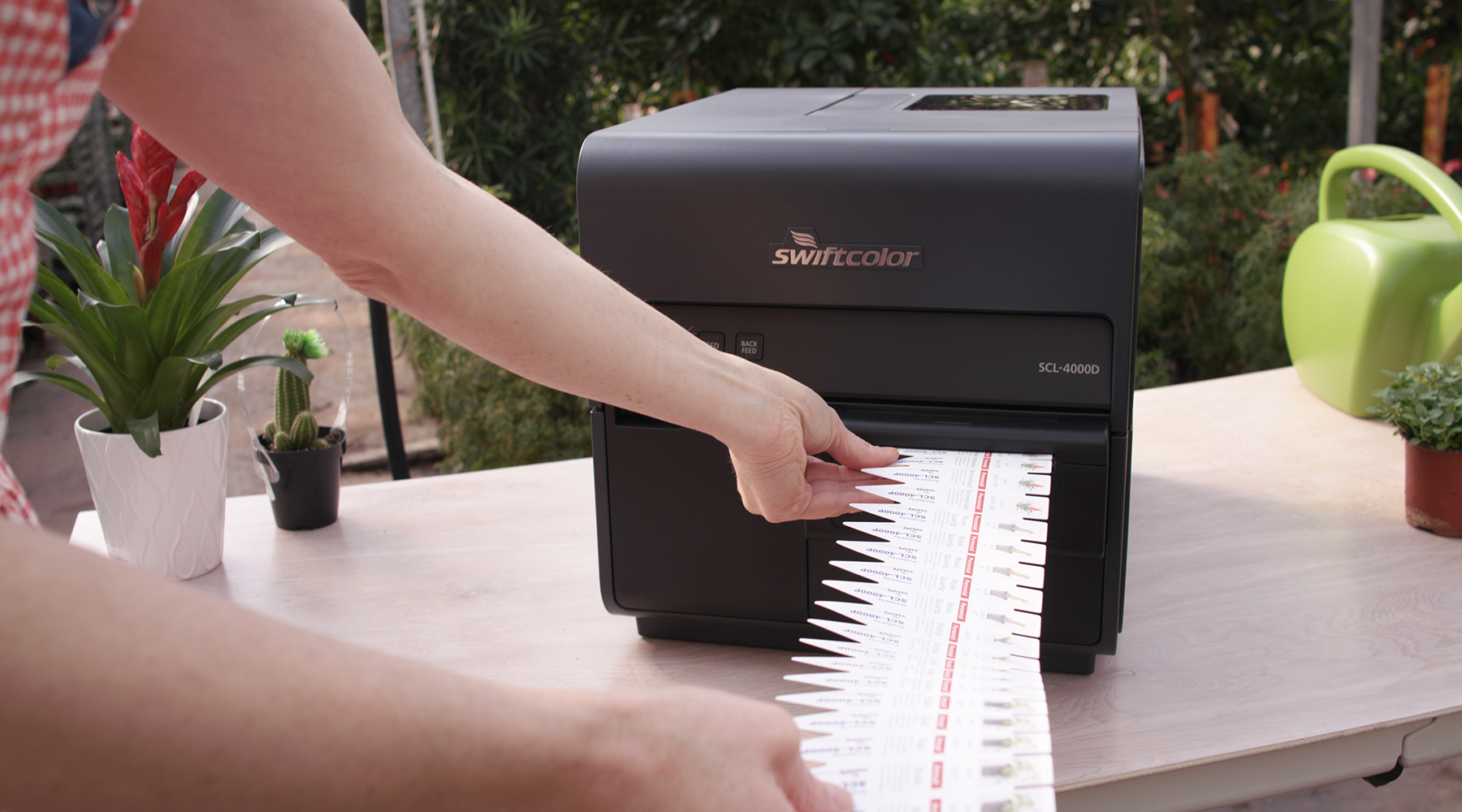 Label Printing for Nursery Tagging – Full Color and Weather Resistant
The SCL-4000P is our on-demand label printer perfect for your nursery's tagging and labeling needs. It prints fast in full color, using a pigment-based ink that's weather resistant and long-lasting. Watch our horticulture video to learn more.
We Attended NACCU 2021
SwiftColor was featured in this year's virtual NACCU annual conference on April 19th at the Kanematsu booth.
Did you get a chance to visit our booth and ask us questions? If not, contact us today for more info on our products and how they can be used in a campus setting.
 Maintenance Videos
Access troubleshooting videos for all of our label printers on our website. Get video guides for user setup, printhead replacement, and purging your unit.
Videos can be accessed under the Support and Maintenance tab on each product's page.
Media Flexibility
With SwiftColor, you can print on various types of media. More than printing on cards, you can also print event passes, envelopes, parking passes, sporting signage, and print advertising. This flexibility allows you to not only improve visual security for your larger events but also to serve a large number of attendees, fast.
ID Card Materials
Did you know our PVC cards are made of a unique proprietary material? Our PVC cards feature a special ink receptive layer for a perfect, single pass print. Get paper or PVC cards in 3.5″ x 5.5″ or any of our custom sizes. Ask our specialists about our cards and additional security features available.
Introducing SwiftLaser
Have you heard about SwiftLaser, the innovative laser engraving solution that can add new levels of personalization and security to cards? Read about applications for healthcare, business, finance, and government in Swiftpro's latest blog post.