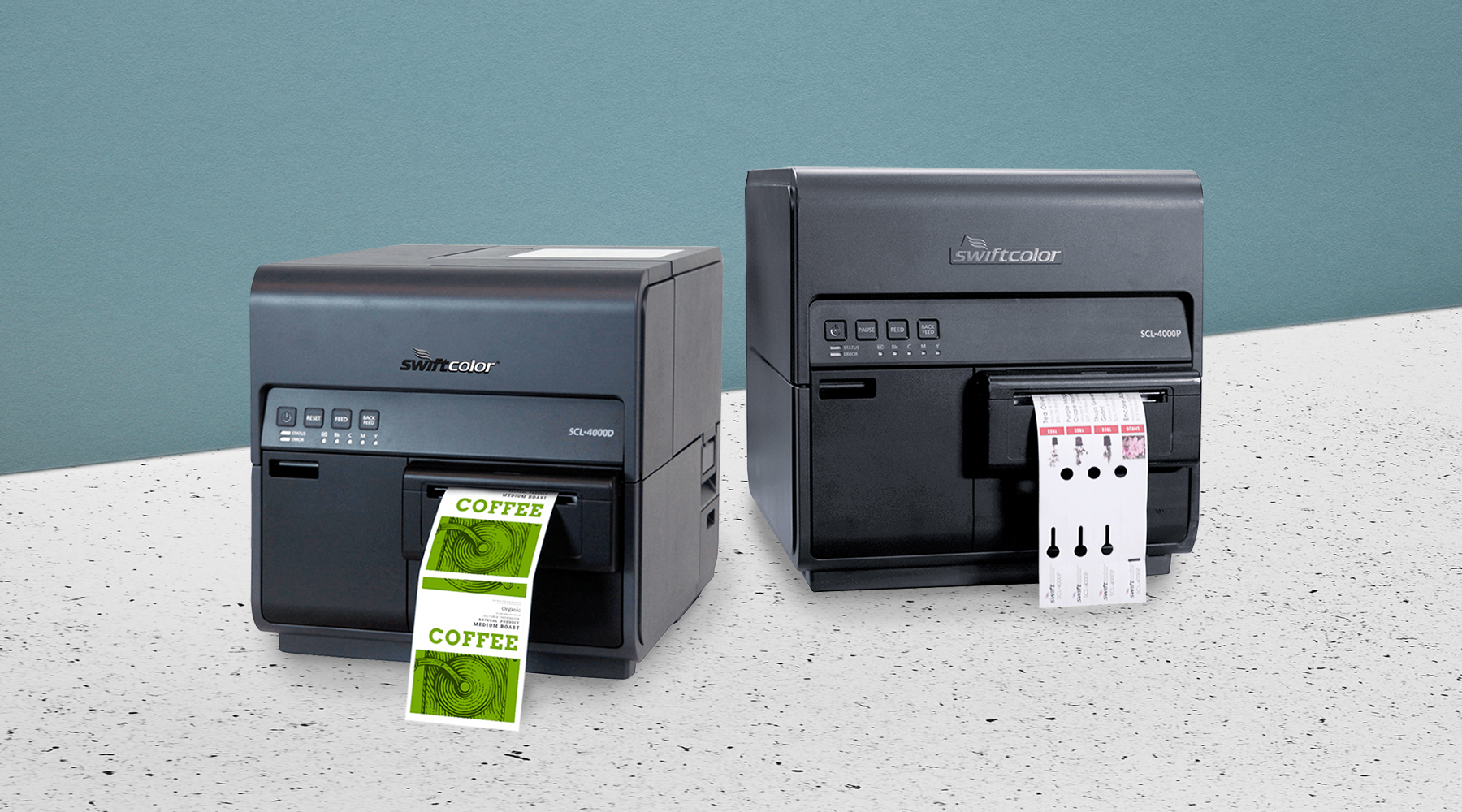 SCL-4000D vs. SCL-4000P for Label Printing
Our SCL-4000D is a dye-based on-demand label printer useful for printing on-product labels, as well as outer box and carton labels that are high quality, bright color, and high resolution, printed at a high speed.
The SCL-4000P pigment-based label and tag printer offers durability and weather resistance for plant tags, stakes, and other labels where long-lasting color stability is important.
Custom Card Sizes
With SwiftColor card printers, the options for customization are endless!
Print a range of card sizes starting at CR100 and over
Choose from matte and glossy card options
Use paper or PVC cards
Add-on security features available
Feature Highlight: Dye-Based Ink
Our SCC-4000D printer offers dye-based ink for brilliant color reproduction. Every pixel is utilized to achieve a polished, uninterrupted color tone and appearance.