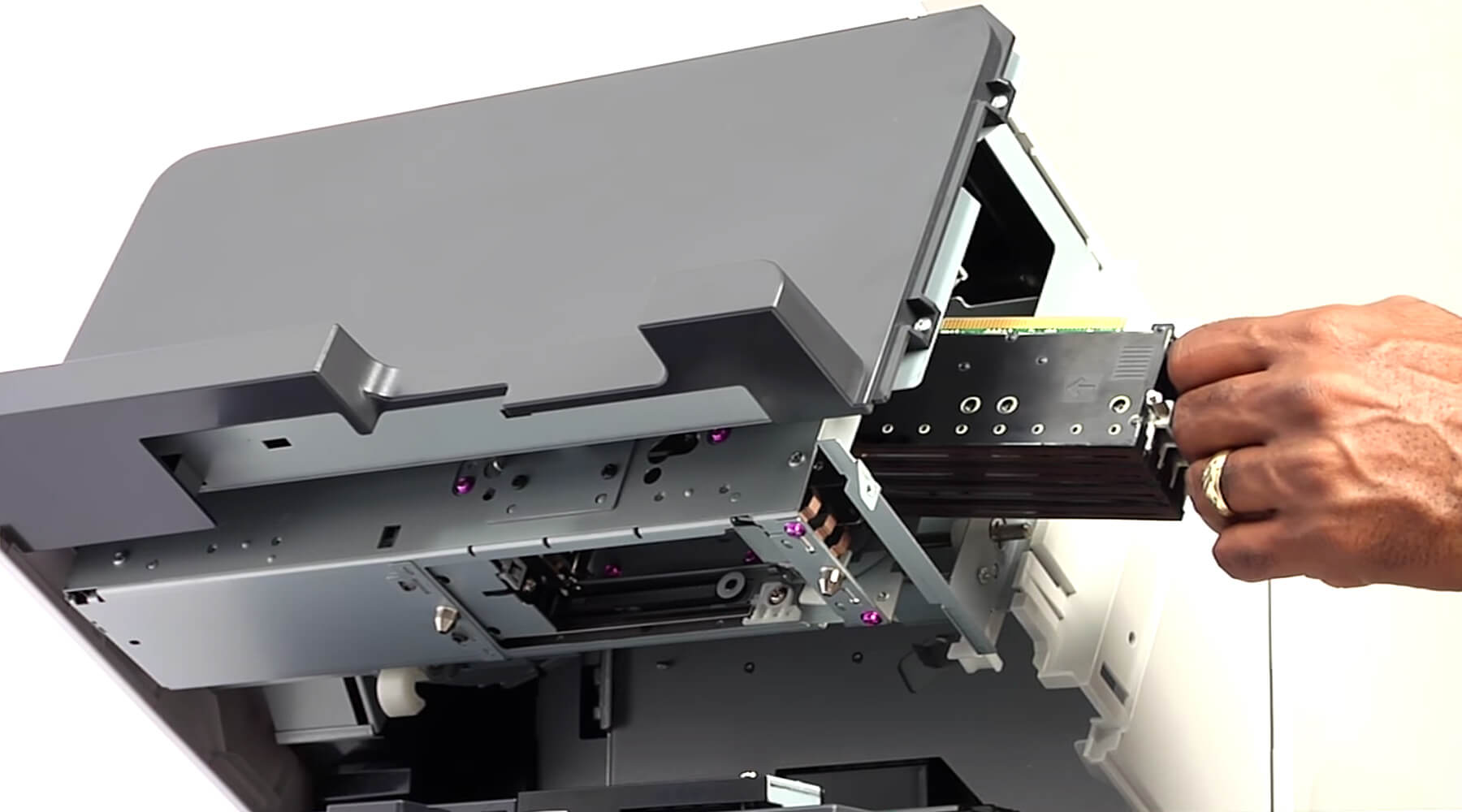 How to Replace your Card Printer's Printhead
Replacing an SCC-4000 Printhead:
Open upper unit by pressing the open lever.
Remove maintenance cover and print module cover.
Lift upper printhead release lever.
Release lower release lever.
Remove blade cleaner.
Pull printhead out of print module.
Insert replacement printhead into printhead module and close the printer back up following video instructions.
Watch the video here!
Card Media
Our unique proprietary paper and PVC cards are designed to work with our card printers' single pass print head technology to offer a stunning print, every time. For even greater security, you can opt for add-on special order features like UHF hotstamp and hologram.