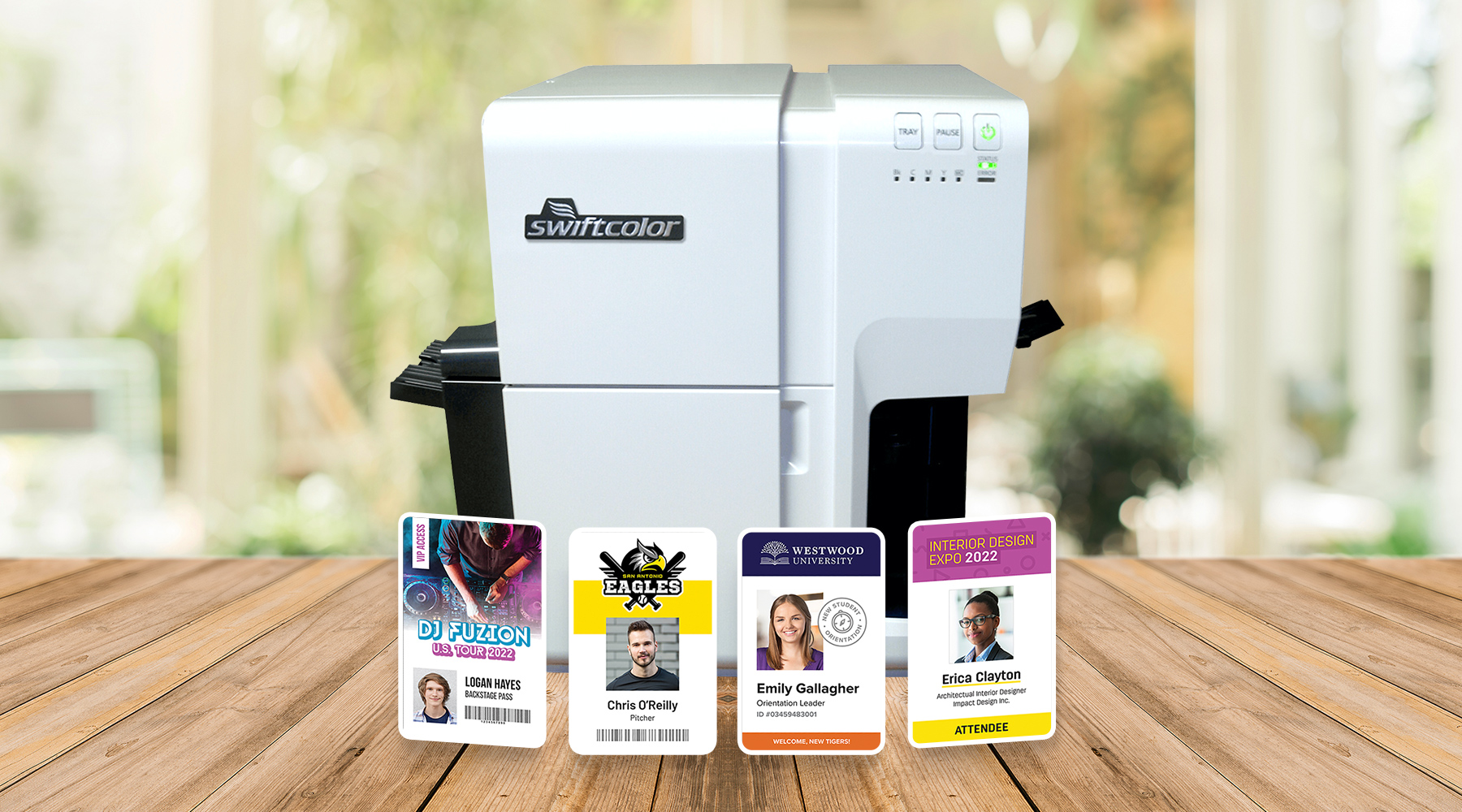 Explore the SCC-4000D Badge Printer: Get a Free Sample Packet
Print oversized badges in 2 seconds on-site at your next event. The SCC-4000D prints access IDs, VIP badges, media passes, and parking tags for sporting events, concerts, and educational seminars.
Get your FREE sample packet here.
Feature Highlight: Oversized Card Printing
Our SCC-4000D does both oversized and standard sized on-demand card printing. Print CR100, 3.5×5.5", 3.5×4", 4×6" cards and more!