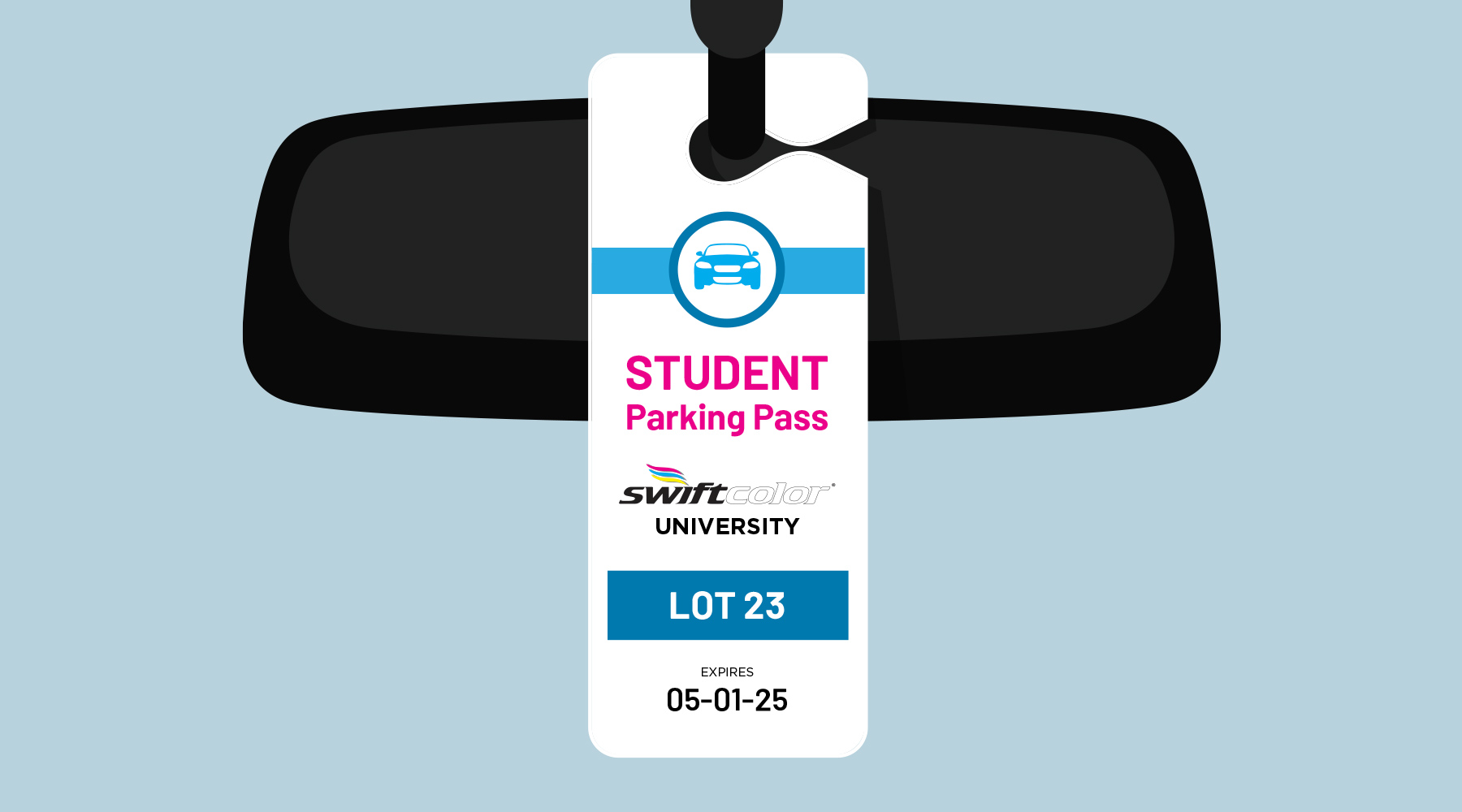 Create Custom Parking Tags
Use your SwiftColor printer to create custom college campus parking tags. With a SwiftColor printer, you can create bright, branded passes that are personalized for students, professors, contractors, and visitors – on-site and on-demand. Plus, it's easy to make updates as needed, such as switching semesters or customizing parking numbers. 
Protect Your Printer
Protect your SwiftColor printer before attending events or tradeshows. Ask about our travel case for extra protection when shipping the printer. Or use original packaging if you have it, including the box and styrofoam.
Also, put your printer into shipping mode before the event. First, go to Printers & Scanners and select SCC-4000D. Click Manage, Printer Properties, and Utility. Then select Shipping the Printer and follow on-screen instructions.
 Tech User Guide
Have a question about your printer? The Technical User Guide is your greatest asset to guide you through any technical situation, whether you're a new or seasoned user. Download the user guide on our website here. If you're still having issues, feel free to reach out to our support team.