Case Study - Craft Beverage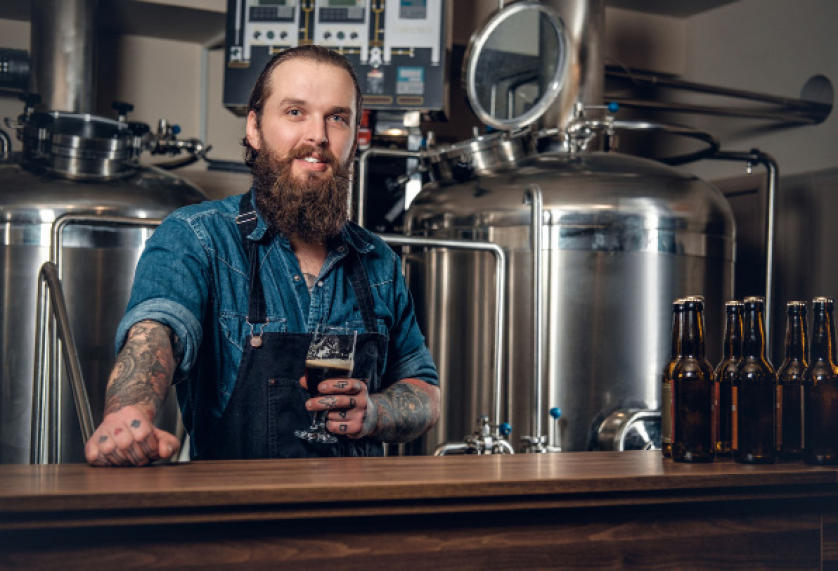 Hey, my name is Shawn. I'm 31-years-old and I started "Swift Brewery" in Austin, Texas in 2016. It's a microbrewery which means that we produce less than 15,000 barrels (17,600 hectoliters) of beer per year with 75 percent or more of our beer sold off-site.
Always loved beer, drank a whole lot of it in college and then learned how to make it happen at UC Davis where I took an 18-week Master Brewers Program. My business is going great. Today I'm having great success with hazy IPAs, stouts, pilsners and saisons.
Important thing to know about me -- I'm busy as hell. I do it all - sourcing my grains, hiring the staff, doing the brewing, talking to customers all day long, and, of course, coming up with labels, packaging and marketing to make my brews stand out in a crowded space.
So make my life easier …. and we'll get along just fine.
About my industry
Can you believe it - annual craft sales have grown more than 65% in the past five years
Sales are almost $5.8B (that's billion with a B!) for the year ended Jan. 20, 1917
Last year, brewers like me debuted more than 2,000 new products in the total beer category (including ciders and flavored malt beverages) - and 1,800 of them were craft beers!

About my labels
I'm super intense about my labels. I recently read that 60% of craft beer buyers say the package/label is "very" or "extremely" important in convincing them to try a new beer*
Most of my labels are pressure-sensitive paper - some are textured.
I do use some film labels on my growlers and crowlers.
Currently I purchase all my printed labels from Joe's Print Shop down the street. Good guys, but I often have to wait 10 days for the labels. Longer if the designs are new. And I usually have to order 2,000-3,000 labels at a time.
I usually run no more than 1,000 labels per run. Sometimes less.

What's driving me crazy
With so much competition, I need every edge I can get.
SKU proliferation means I keep coming up with new seasonal brews -- which means a lot of labels. I have thousands in the back that I probably won't use again.
I want to do micro-runs - like a special blueberry flavored beer I want to test - but that means I got to order a lot of labels for a small run.
I want amazing color for my amazing designs - but that means I have to either buy digital labels from an outside vendor or find a flexo printer who will do small runs. I would rather do this in-house but I can't afford a super expensive printer.

Why SwiftColor will appeal to me
Affordable print-on-demand solution
Only $8500 - I can swing that!
Love those strong ink densities for solids - your colors friggin' pop!
I never run over 3,000 labels per run - so your economics work for me.
I can put out a new label design one day... And have my labels the next. That's amazing.
I like that I can source my labelstock anywhere - would like to keep buying blank labels from my favorite converter.