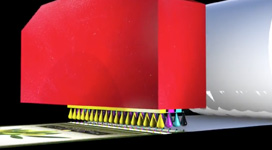 Single-pass printhead architecture provides incredably fast print speeds and high quality reproduction perfect for short run labels.
Looking for
Fast Print Speeds?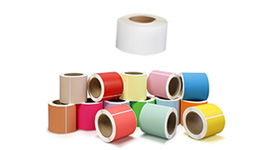 Imagine the cost and space savings realized when you utilize one standard label roll to produce an infinite combination of color labels.
Cost and Space
Savings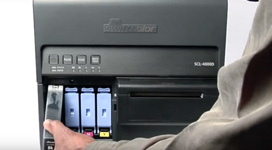 The Swiftcolor Printers feature front loading media and ink for easy maintenance and simple spare parts replacement.
Digital Inkjet
Dye Based Ink
SwiftColor
On-Demand Digital Inkjet Label Printers
The SwiftColor family of digital inkjet printers features single pass printing of 2 inch, 4 inch and 8 inch labels in full color at 1200 dpi resolution.
Each printer model offers a dye based ink version for brilliant color reproduction and a pigment based version for durable, weather resistant requirements. Superior print quality and high speed offers the perfect solution for short run shipping case marks, address stickers, baggage tags, barcode, cosmetic, health care product labels, prescription medicine package, gourmet foods and bottle labels and MORE!

Single-Pass Printhead Architecture.
Single-Pass Printhead Architecture provides unmatched print speeds compared to conventional serial printing.
Swiftcolor utilizes a full width fixed print head that is as wide as the print media. Only the media moves as it passes under the print head. This allows the highest print speeds possible.
More about us
About Swiftcolor
SwiftColor is a diverse product line of state-of-the-art products and accessories in the digital inkjet color label printing industry. SwiftColor products are offered under the umbrella brand, KG Digital, a business unit of Kanematsu USA Inc. Kanematsu USA Inc. is backed by the strength and stability of a 120 year global company, Kanematsu Corporation of Japan.
About Kanematsu
Kanematsu Corporation is one of the oldest companies in Japan. We are a true business creator, committed to the constant evolution of the functions of a global company. With a founder's pioneering spirit and entrepreneurial ingenuity, Kanematsu Corporation, through new business creation and development, establishes solid relationships and pursues mutual growth with customers. Founded in 1889, Kanematsu's major business areas include IT related products, electronics, chemicals, pharmaceuticals, textiles, specialty steels, grains, foodstuffs and aerospace.
Testimonials
I am amazed at the fast print speed. It greatly helps our productivity
---
Color reproduction and quality is the best i've seen.